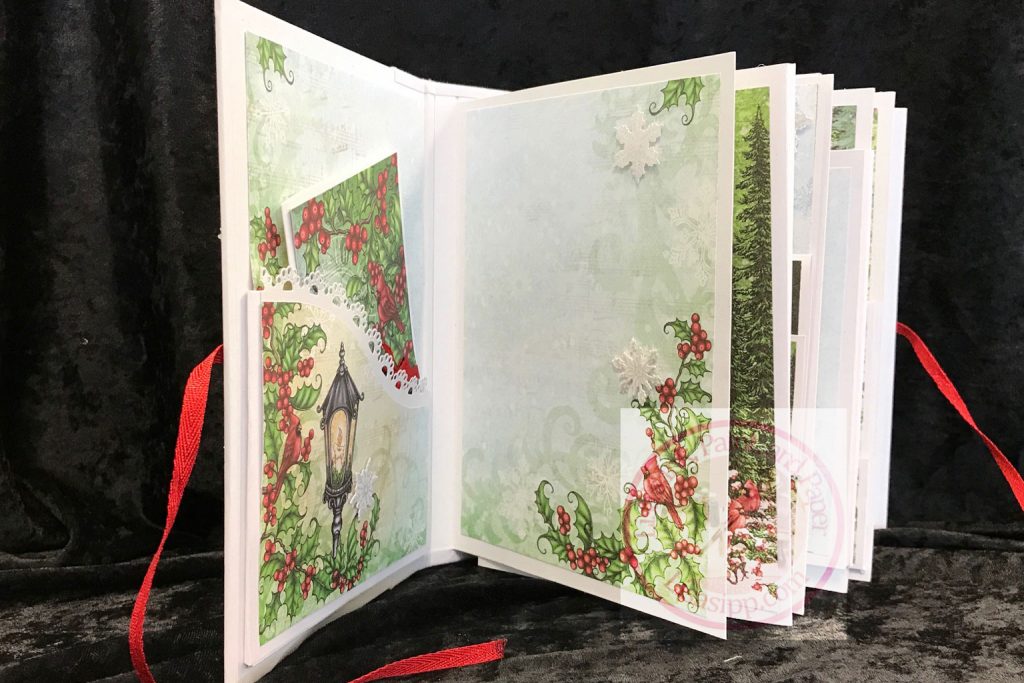 Christmas is one of my favorite time of the year and Heartfelt Creations Festive Holly Collection just beautiful.  I fell in love with it and used it to create my first Flip and Fold album. I picked 2 sets of inserts and studied the paper carefully until it spoke to me. This is the first pages with a pocket to hold cards or photos. There is another similar pocket on the back pages.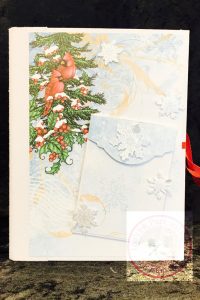 This is the cover with a fold down pocket. I cut the side flaps off of the pocket and closed it with a small velcro dot. I added  ribbon to keep the album closed once it is filled with Christmas memories.
Throughout the album I tried to utilize the scenes on the 12X12 papers. Here the forest scene opens up to additional space for photos along with a pocket in the flap.
Another set of pages with a flap the lifts up with space for memories on both sides.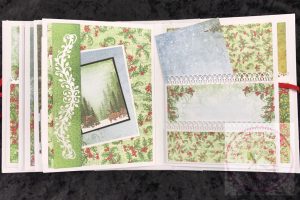 Additional tiered pockets for journaling cards and photos.
I am looking ahead to my next album.