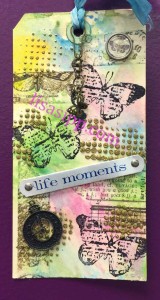 Although I finished my tag in early March, I am just now posting it here on my new blog.
Before I started on my actual tag, I tried embossing with the archival ink and the embossing powder. To tell the you the truth I wasn't sure it would work and wanted to test it out first. I found I could stamp three butterflies, add the embossing powder an
d then use the heat tool without a problem. He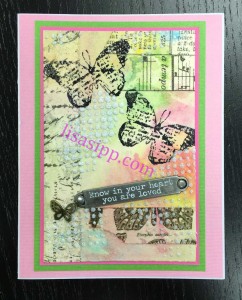 re is the card I made with my first attempt. I will be sending this to someone special.