Being a demonstrator with A Jillian Vance Design has been a fun experience for me. It's been different being on the other side of the show.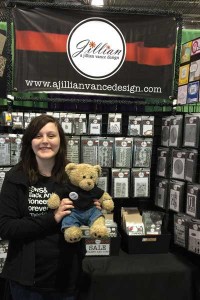 Wednesday was set up day. By the time I arrived, Bunny and Jillian had the walls of the booth set up. Then it was time to unpack the product and get it all hung up. (This was not really new to me, I have had a little experience with this at Cafe Crop.)
After set up, I took a few minutes to get some pictures with Craft Matt.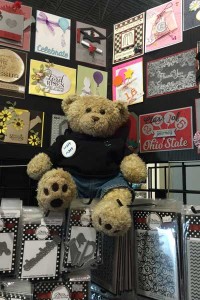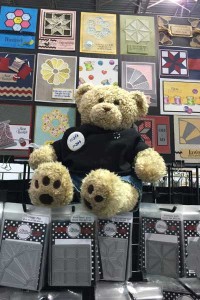 Then I stopped for a quick photo op with Tim Holtz. He was even kind enough to sign my tote bag that I made with some of the Tim Holtz fabrics.
Thursday was busy with make-n-takes. It was fun meeting all the new people.
For those who were asking about my binder for my ink blending foams here is the link.