I have been working on reorganizing and cleaning my craft corner all winter.  I still have some things to go through (and some projects to finish), but while it is still clean I thought I would give you a tour.
My craft area is the corner (about 14 x 13′ ) of our "unfinished" basement. I painted the walls and added some color. Most of the furniture has been re-purposed through the years, but some were built with a specific purpose.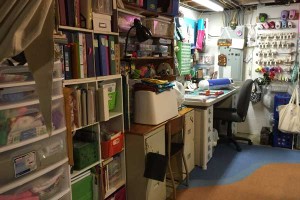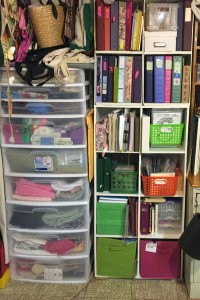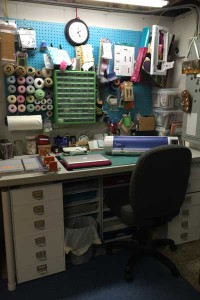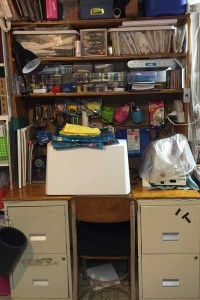 Along the back wall I have my punches, my original Sizzix dies, paper and other supplies.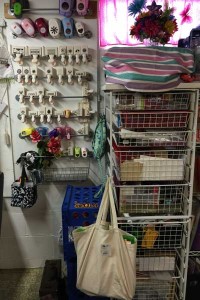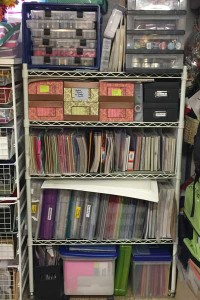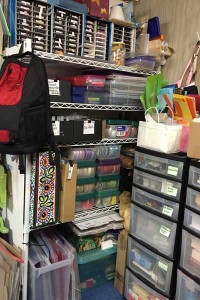 Here is where I spend most of my time. The base of my workbench is 2 kitchen cabinets with a solid wood door for the top. I usually stand when I am working.  At one end I made a set of pull-out drawers for my wood mounted stamps. The center holds the papers I use the most.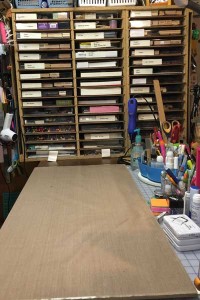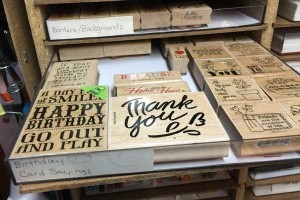 At the end of the workbench is my die cutting station.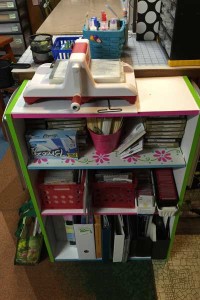 Thanks for checking out my space. I am off to work on another project.