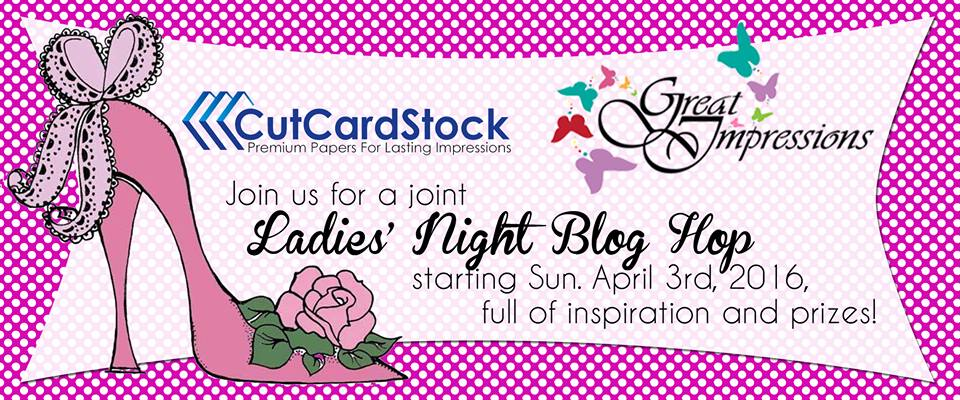 Thanks for stopping by to check out my creation for the Ladies Night Blog Hop with CutCardStock and Great Impressions. I am so excited to be participating in my first blog hop.
You should have arrived here from the Lorie's blog. If not, start at the Great Impressions blog to make sure you see all the links and fabulous inspiration! When you are done, head over to Ruza's blog. Don't forget to leave a comment as there is a prize pack up for grabs.
If you get lost, come back here for the complete list.
Here is what I created….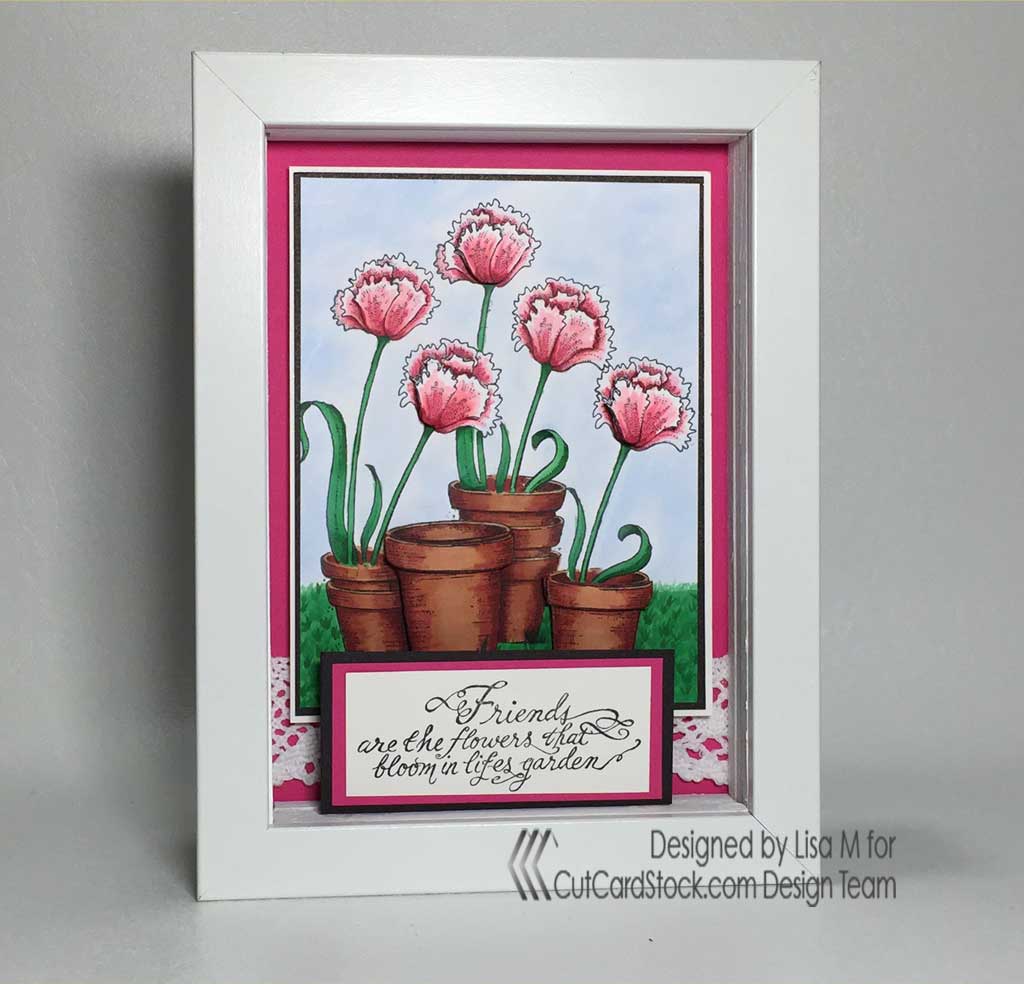 My original plan was to create a card, but as I started working I decided to create a shadow box with a Ribba frame from IKEA.
CutCardStock Materials used:
Curious Metallics Cryogen White
Curious Metallics Chocolate
Pop Tones Razzelberry
Cougar White Super Smooth 80#
Great Impression Stamps: 
H253 Parrot Tulips
H116 Empty Garden Pots
E748 Friends
I had a vision of placing the Parrot Tulips (H253) in the Empty Garden Pots (H116), so I used the MISTI and a vartiey of masks to create my finished image.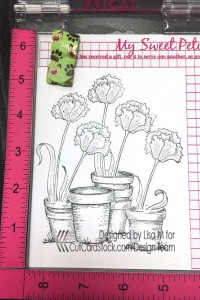 I chose to use Cougar White Super Smooth 80# paper for my image. I have found it works well when coloring with Copic Markers. I also stamped several additional images of just the pots and tulips. I then colored the images. I used E13,E07, E09, G03, G05, G07, G09, RV21,RV23, RV25, and R29.
I added color to the sky with chalk.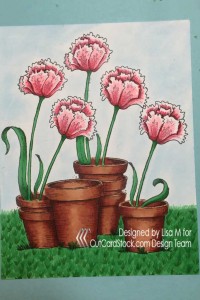 Then I cut out the extra images and layered them using Foam Dots.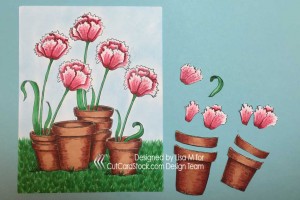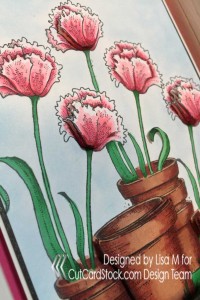 I then layered the image with Curious Metallic in Cryogen White and Chocolate. I added a piece of lace to the Pop Tone Razzelberry. I used Foam Dots to attach the image.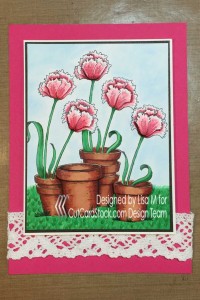 I stamped Friends (E116) on a piece of Cryogen White. I layered it with Pop Tones Razzelberry and Curious Metallics Chocolate.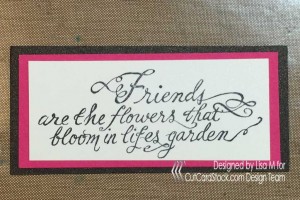 I painted some wood strips white to separate the layers in the frame.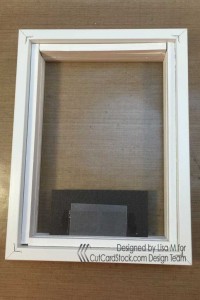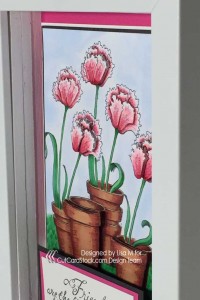 I really love how it turned out. Please leave a comment. (I have been told there are some prizes.) Now head on over to Ruza's blog. Don't forget to visit the other Design Team members blogs for more inspiration and leave them a comment for them.
Have a great day!