Everyone has seen Tim's new house dies.
Here is a version of the house I created for a December class at Cafe Crop located in Merrillville, Indiana.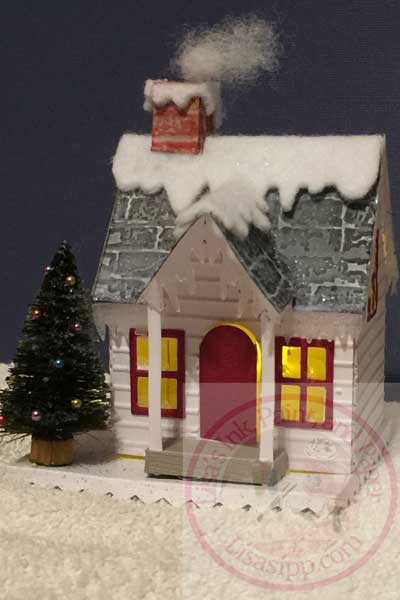 For the siding, I used the Notebook Texture Fade embossing folder.  I cut 2 sets of sides out.  On one set I cut off the tabs and cut the sides from the front/back.  I put the pieces in one at a time and lined the bottom up with the same line on the embossing folder. Then I added some ink highlights.  I used a similar procedure for the roof and the chimney with the Bricked Texture Fade embossing folder.
In February, I taught a class on building a church to add to our village.