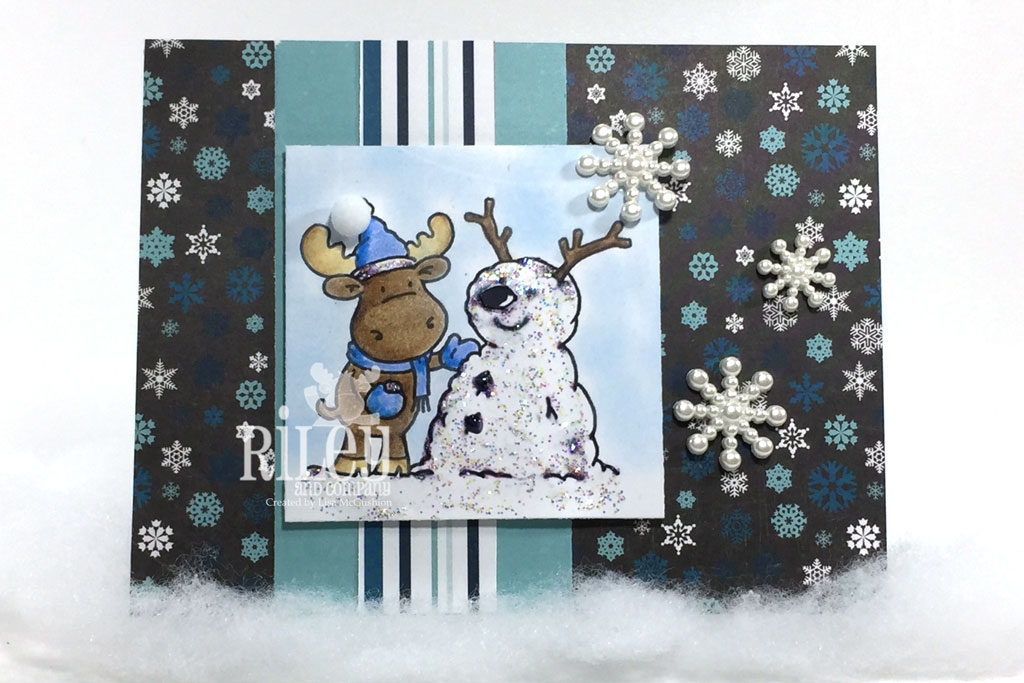 Design Team 3 (Katie, Joy and myself) is up with their cards this week. Stop by their blogs for some more insripation.
Today I am sharing 2 winter themed cards to go along with the snow we have here in the Midwest. Actually, I have had snow/winter on my brain for almost 2 years.  My daughter will be getting married this weekend and the theme is …. you guessed it winter.
The first card uses Snowman and Riley along with some snowflake buttons, and a pom pom.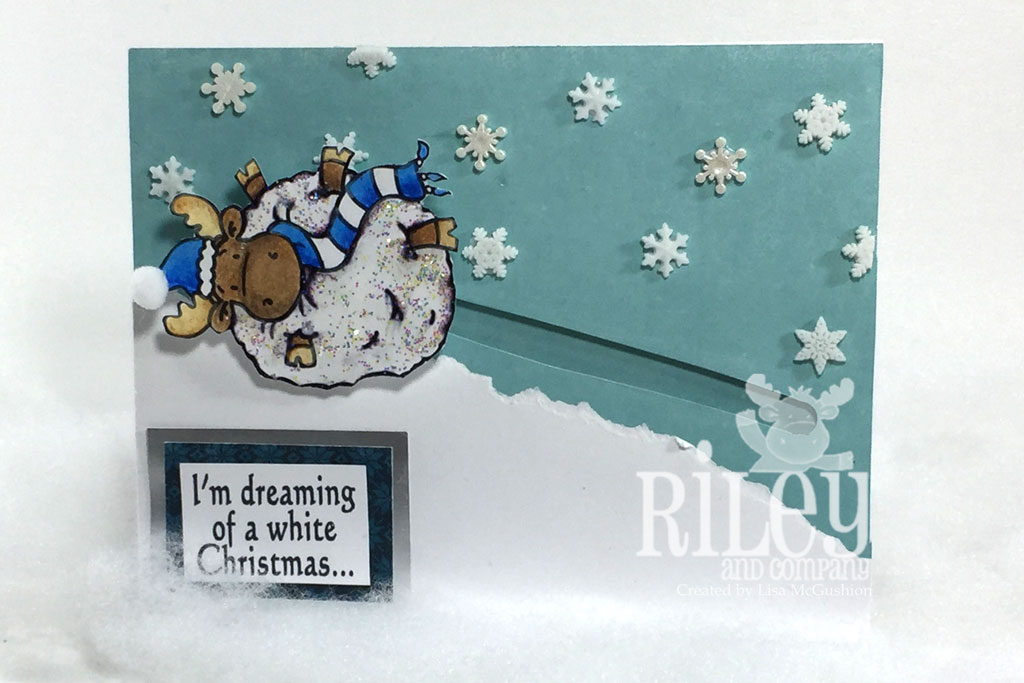 This one uses Snowball Riley.  I created my own slider card for this one… He just looked like he needed to be rolling down the hill.
Check out the action