I am so excited to be part of the Prickley Pear Rubber Stamp Design Team. This week there are two new clear sets (A Build a Row House Set and a Dainty Dragonfly set!) with their matching dies and  33 new red rubber stamps. There is something for everyone in this release, including adorable animals, fairies (Lola, Cora, Lillian and their pet dragon Della!), beautiful flowers and wonderful word sayings!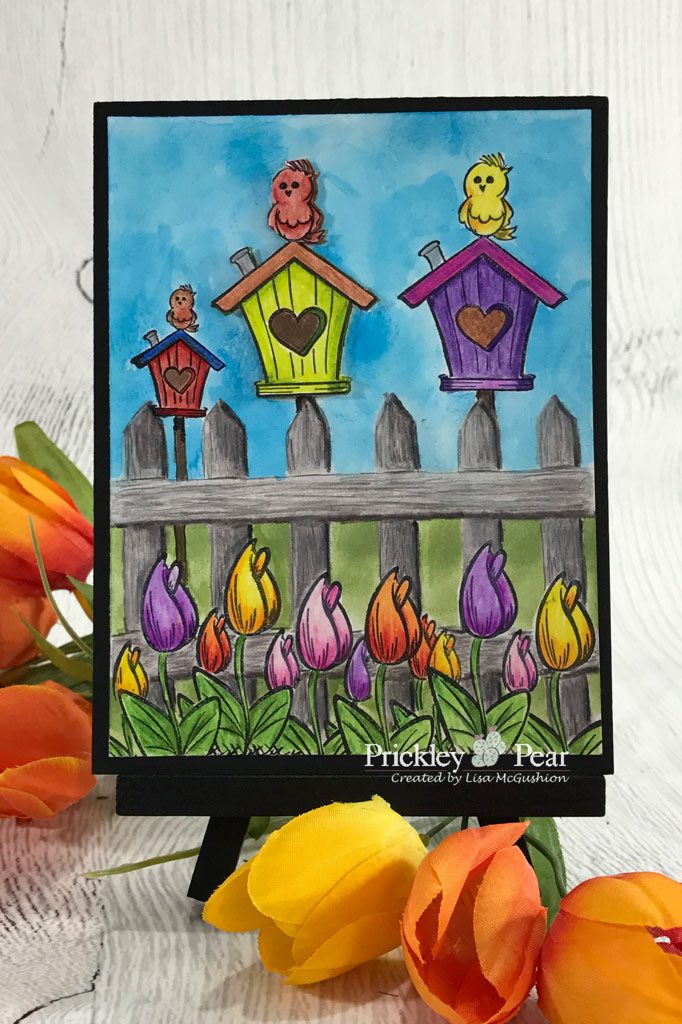 I had fun creating this card. I used the Small Birdhouse, Large Birdhouse, Tiny Tulip, and the Spring Tulip Large. To create this look, I made several masks from sticky notes. I think this is one of my favorite projects from this release.
The Design Team has been very busy this month. The Prickley Pear Blog will be featuring projects twice a day. Check out the Design Team members' blogs for more inspiration (links to their blogs can be found on the right side of my blog.
Prickly Pear is offering free shipping on all orders over $15! Free shipping ends at midnight on the 14th. To get your order shipped for free, simply put the coupon code FREESHIP in the coupon box when you check out.
Check back tomorrow for another look at the new releases.