I am back this week with the Riley and Co. Card Bonanza.  I have three fun cards to share this week. First up is a step card featuring Felix with a Balloon, although I did cut off the balloon string and attached it with a wire. I also stamped and cut out additional balloons. I used the Now That I Am Old birthday greeting and cut it up to fit on the card. I think the wiggle eyes make the card fun.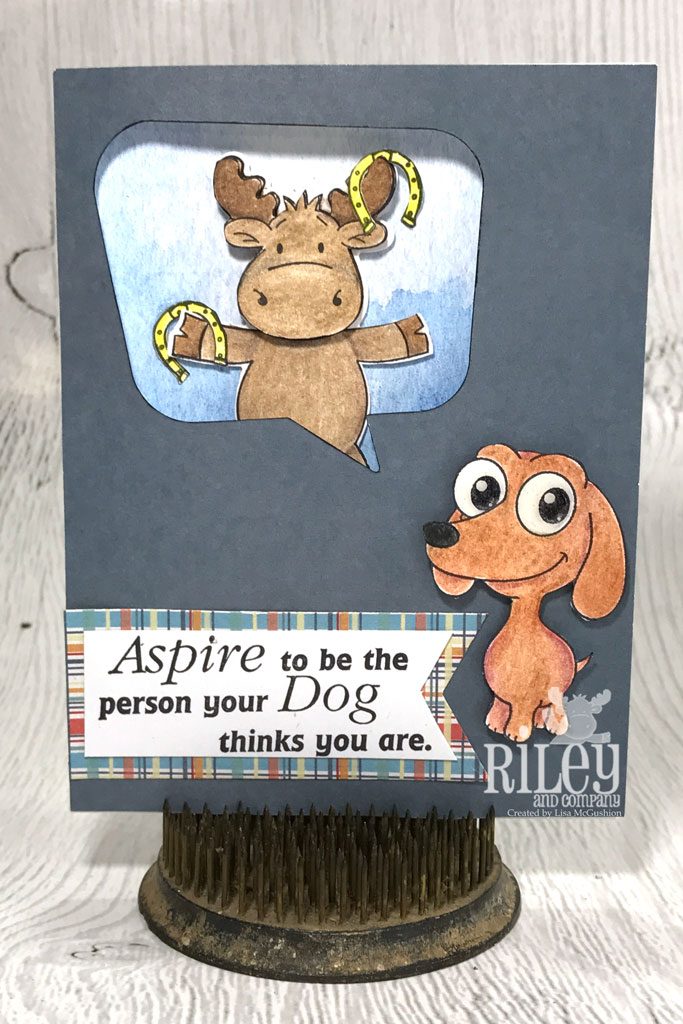 Here I used Tucker the dog and the Aspire to Be sentiment. Tucker is thinking about how good Riley is at horseshoes. It looks like Riley isn't doing too great with two horseshoes on his antlers from the Sports Accessories Clear Stamps and dies and the Square Word Bubble Dies.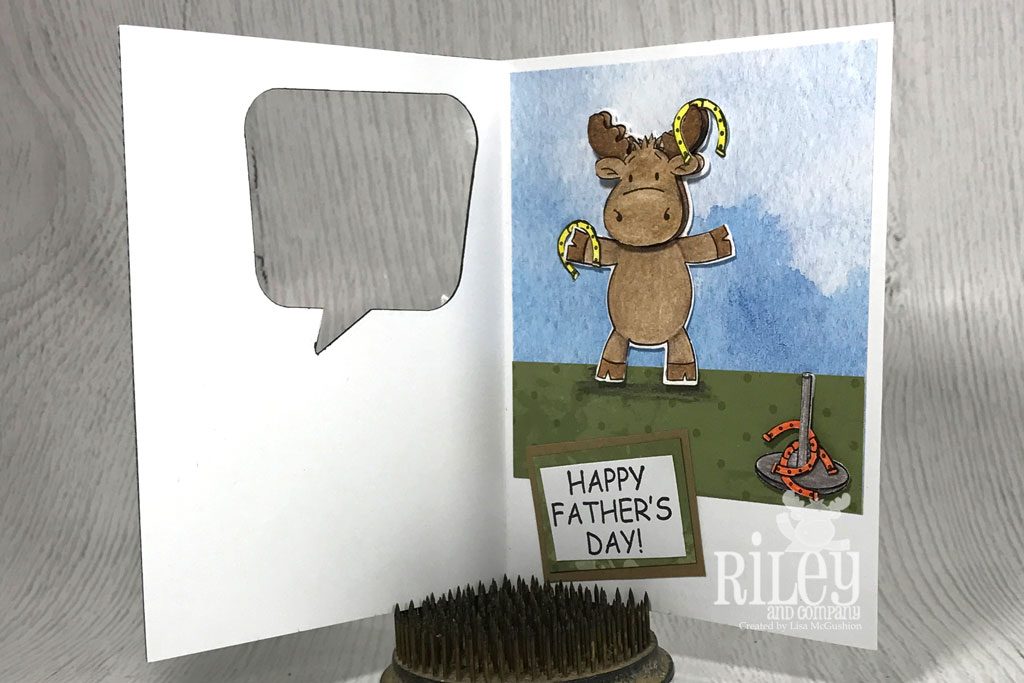 But inside the card you can see that there are 2 ringers.  Everything isn't always what it appears to be. The Happy Father's Day is part of the Everyday Sayings.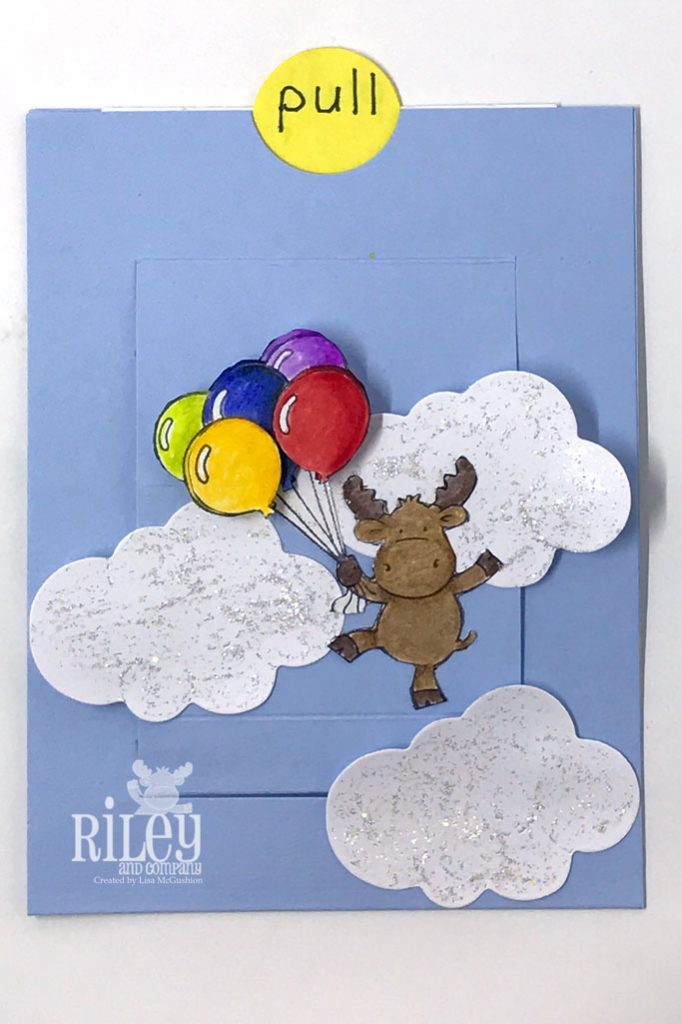 Last is a slider card that is just fun. The stamp is Balloons Riley. Pull the tab at the top ….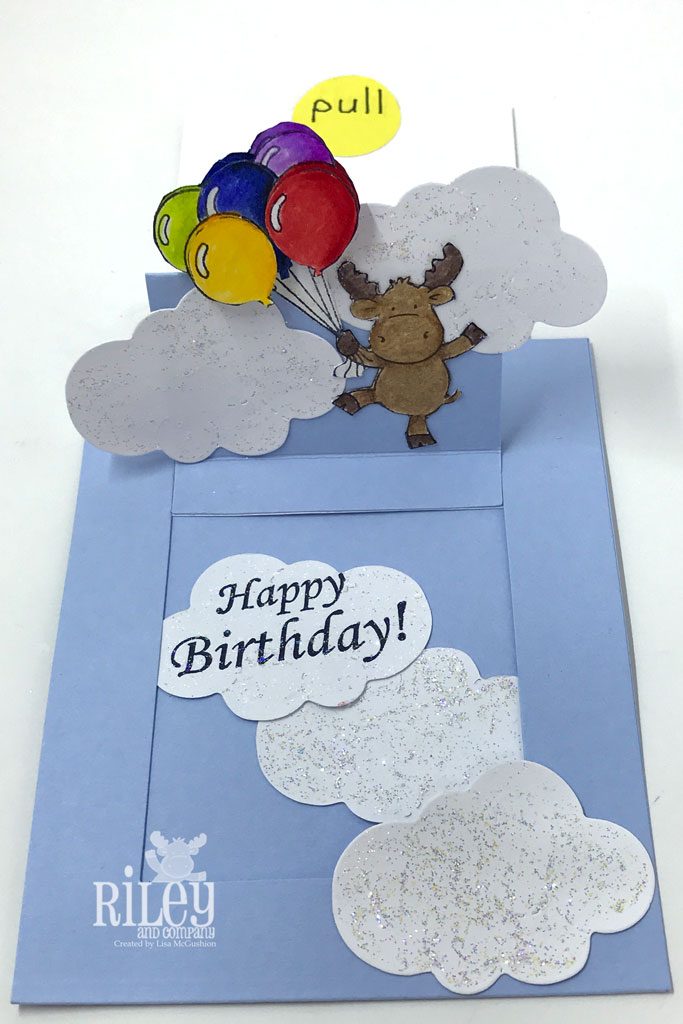 to reveal the sentiment inside.
Thank you for stopping by to visit. Check out the other Design Team members work at on the Riley and Company blog. This week fellow MooseMates Angie and Joy are featured, stop by their blogs too.