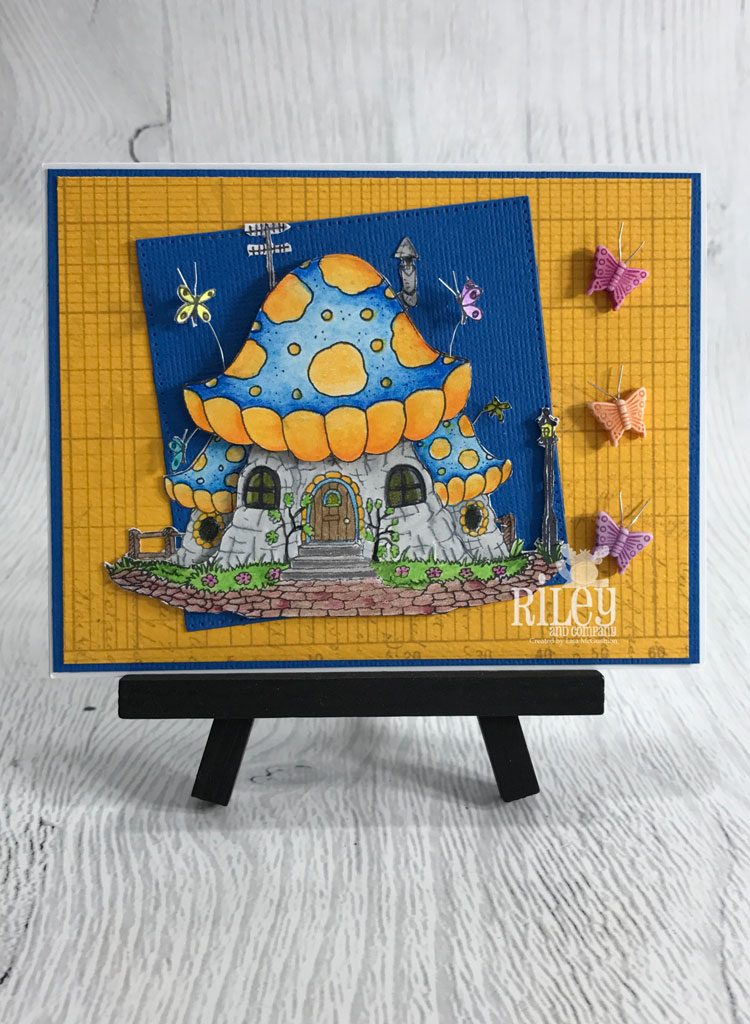 It's spring, but outside it feels more like winter.  I can only dream about the weather on Mushroom Lane. Here at the Butterfly House it looks like a lovely day. I cut the butterflies out and attached them with thin wires (the wire from twist ties work great). This is one of the die Mushroom Lane Houses at Riley and Co. The square was cut using the new Nesting Squares with Pierced Dots.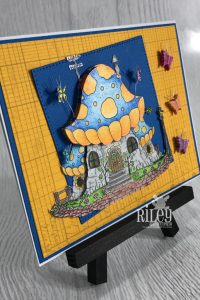 The rest of the Riley and Co. design team members have been busy. Check out the Riley and Co. blog and their blogs for more inspiration. The list of Design Team members with links to their blogs can be found in the list on the right side of my blog.
In celebration, Riley & CO is offering 3 release specials! Only a few more days to take advantage of the specials.
FREE Shipping on orders over $20.00 through Sunday, May 7th. Enter the code FREESHIP at checkout
Have you seen the new Pierced Nesting Dies. There are Ovals, Squares and Circles. Get all three sets (squares, ovals and circles) for only $41.00 (Reg. $51.00) Save $10!
Order the complete set of 16 NEW Funny Bones  $83.20. That's 20% off!
Come back tomorrow for more projects and insipration.