I love working with the Dress Up Riley Stamps and Dies.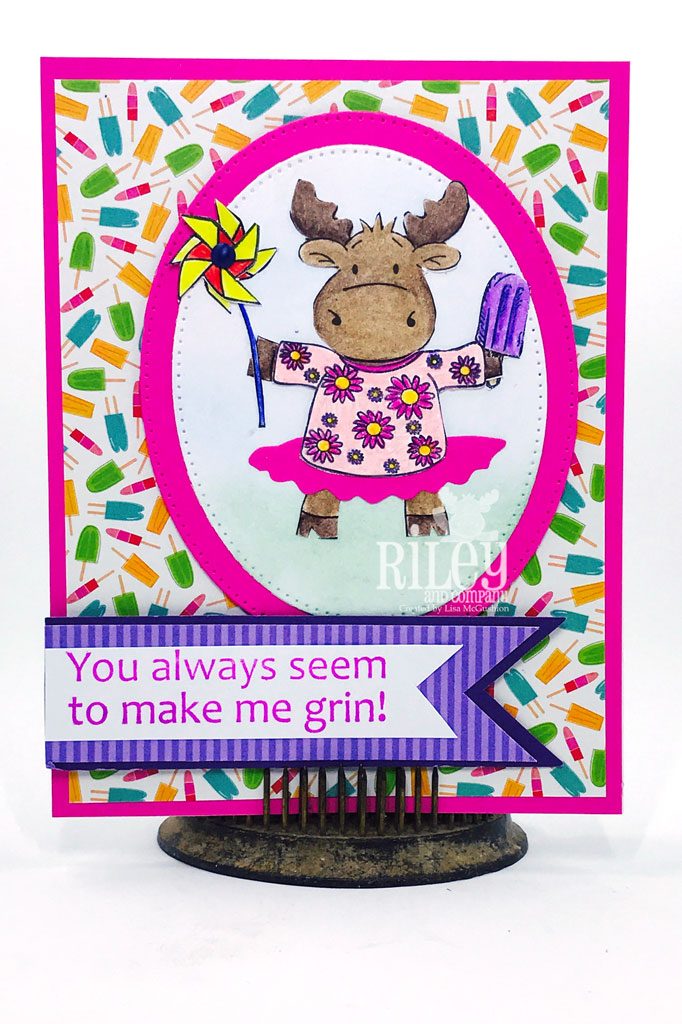 Here I started with the Red Rubber Basic Stamps and Dies. I added the ice skating dress from the Winter Accessories and topped it off the with the skirt from the Summer Fun Accessories. For fun I layered the pinwheel with a small brad so that it will move and added a popsicle. All of this is layered on the Nesting Ovals with pierced dots.
Next up is Balloons Riley floating on by to say Happy Birthday.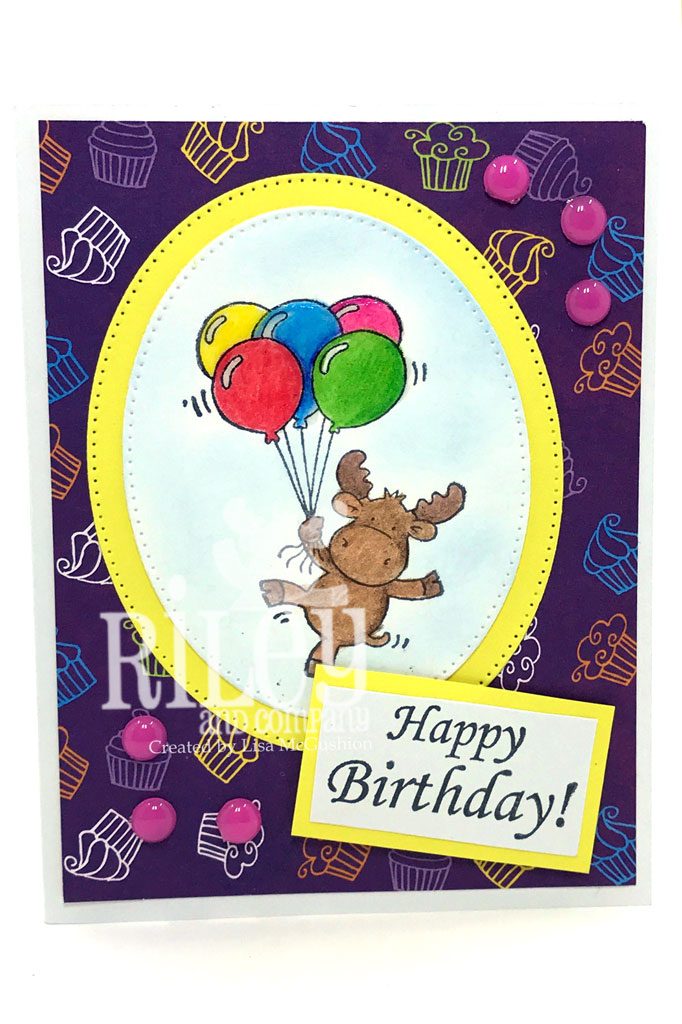 And of course, I have to include one of the Mushroom Lane.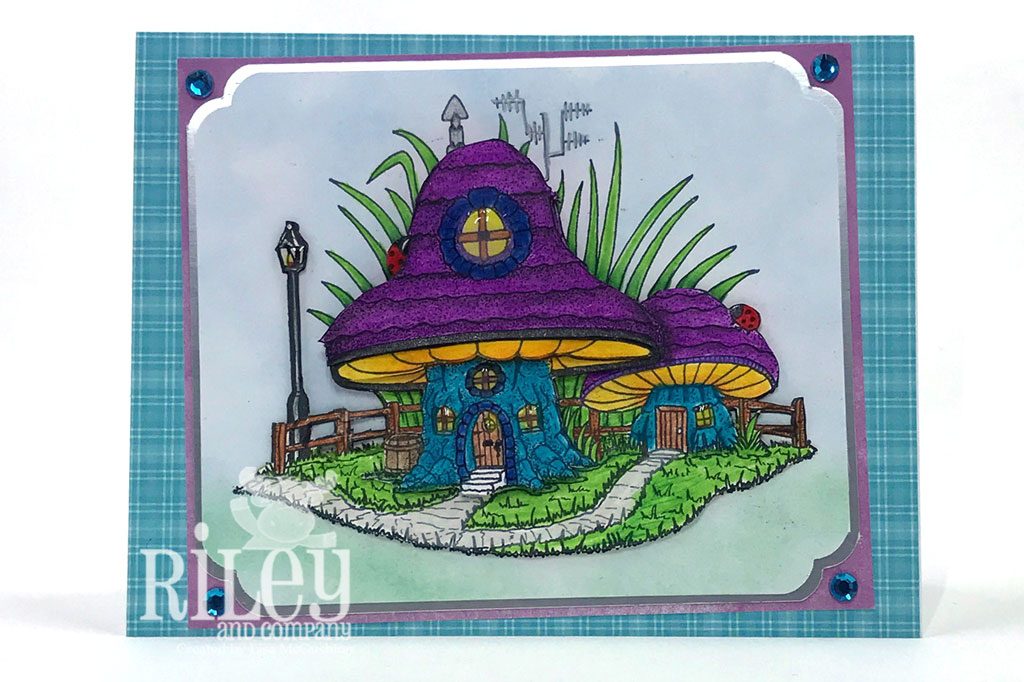 This is the House with Shed. I never get tired of coloring these.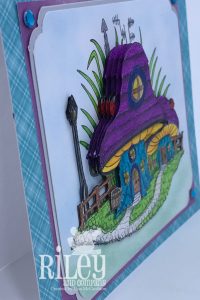 Good thing next week is release week at Riley and Co. I will need some new houses to color. Check back Monday August 21 for all the goodies.
Today though check out the Riley and Co. blog for inspiration from the rest of the Design Team.
SaveSave