Today I am sharing a fun card using new stamps and dies from Riley and Co.
I am loving the new Dress Up Riley Stamps and Dies. Here I used the Red Rubber Basic Stamps, Basic Die Set, Clear Accessories Starter Set and the Accessories Starter Die Set. Then I paired it with Funny Bones stamp Craftaholic and Word Bubbles Rectangle Die set.
Riley is almost symmetrical, so I was able to stamp and die cut him twice and glue him together back to back.  I chose the top hat because it was also symmetrical.  I cut two word bubbles out and stamp half of the sentiment on one, then stamp the rest on the reverse side of the other.
I had fun creating the hidden craft store…
Hope you will stop back tomorrow for more inspiration. But until then you can find more ideas from the Design Team at Riley Blog. My MooseMates have been very busy.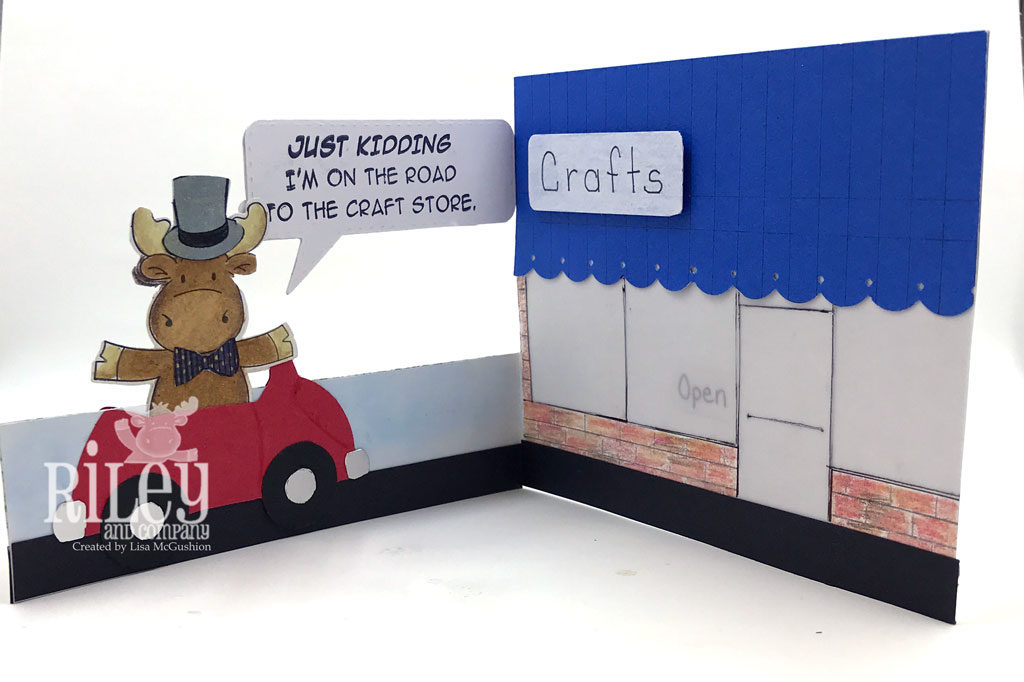 Check out the specials on all the new stamps and dies. You can find them here.