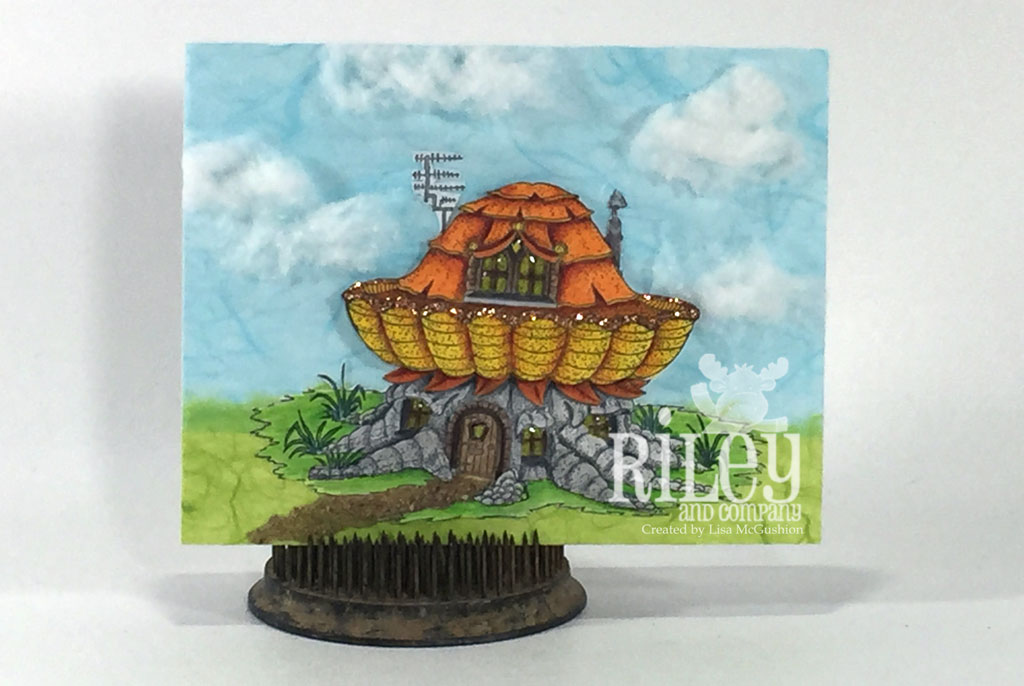 I have been loving the new Mushroom Lane Stamps at Riley & Company. Today I am featuring Polkadot House and House 2. I stamped multiple images of each and colored them with colored pencils. For this one I used some mulberry paper for the background and added cotton balls for the clouds.  I even used sand for the pathway.
Here you can see some of the layers.  The roof has 3 layers and the roots in front are two layers.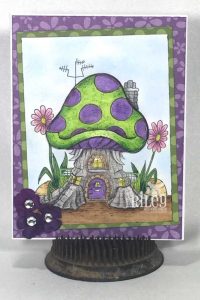 Here is the Polkadot House in purple and greens.  Again I used multiple layers for the house.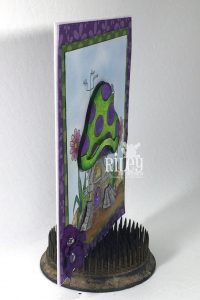 Check out the other Mushroom Lane stamps at Riley and Company.