Did you hear the new? Karen Burniston in cahoots with Riley & Co. have created a new company, KB Riley LLC. This is where you will find all of Karen's new Pop Up Dies and Accessories.  Check out the website HERE and the Facebook page HERE. You can pre-order dies through June 1st (orders will start shipping June 1). You won't miss out on these.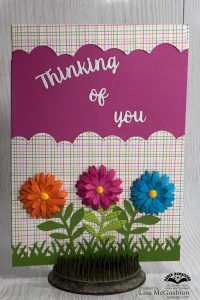 I have always loved creating with Karen's dies and was so excited to get to play with the new dies.  I stared with the Flower Pot Pop-Up Die Set, Nature's Edges Die Set, Katherine Label Pop-Up Die Set, and Word Set 1: Greetings Die Set. I use the edges to create the fancy border. For the flowers I used 2 of the big flower to create zinnias. Love how the came out.
Now for the inside…..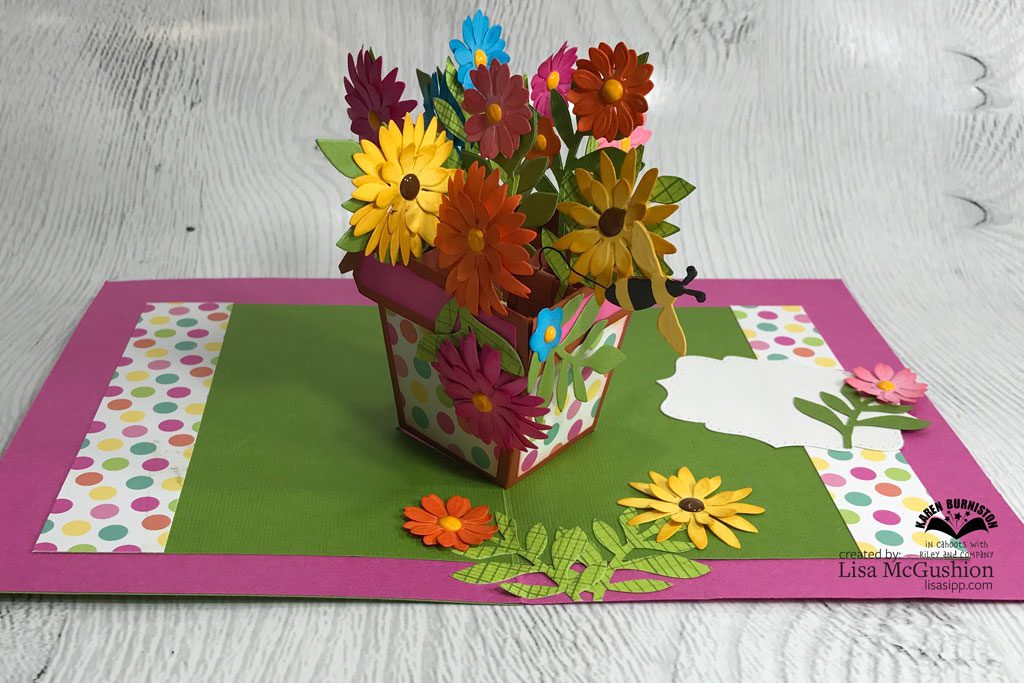 Who wouldn't want to receive a card like this? It just make you want to smile.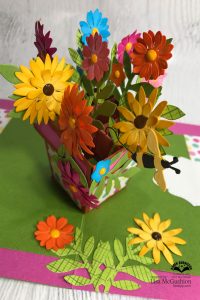 Have a great day! I am off to make another card or two.