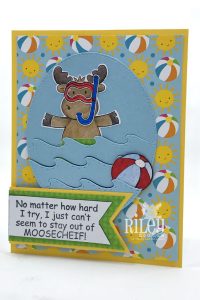 It is a card bonanza over at Riley and Co. I have loved using the summer time images of Riley. Here I used the Dress Up Riley Stamps and Basic Die Set, the Riley Sports Clear Stamps and Sport Die Set, the waves from the Summer Fun Die Set, the Nesting Ovals with dots and Moose Sayings 1.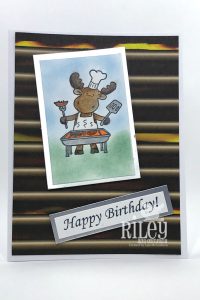 This card with BBQ Riley makes a great guy card. It can easily be changed to a Father's Day card.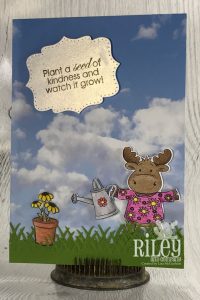 For the front of the card I used Dress Up Riley Stamps and Basic Die Set, the Summer Fun Accessories Clear Stamps and Summer Fun Accessories Dies, and Plant a Seed of Kindness. When you plant a seed of kindness it is fun to see what happens. The inside of the cards is a surprise.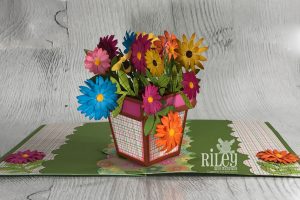 This is one of the new dies designed by Karen Burniston in cahoots with Riley. I have loved woking with Karen's new dies. This is the Flower Pot Pop-Up Die Set. On the front and inside I also used the Nature's Edges Die Set, and the label from the Katherine Label Pop-Up Die Set.
Check out the Riley Blog for inspiration from the Design Team.
Stay tuned for more inspiration.
SaveSave