Welcome to April's Card Bonanza, there are several great cards from the design team this week.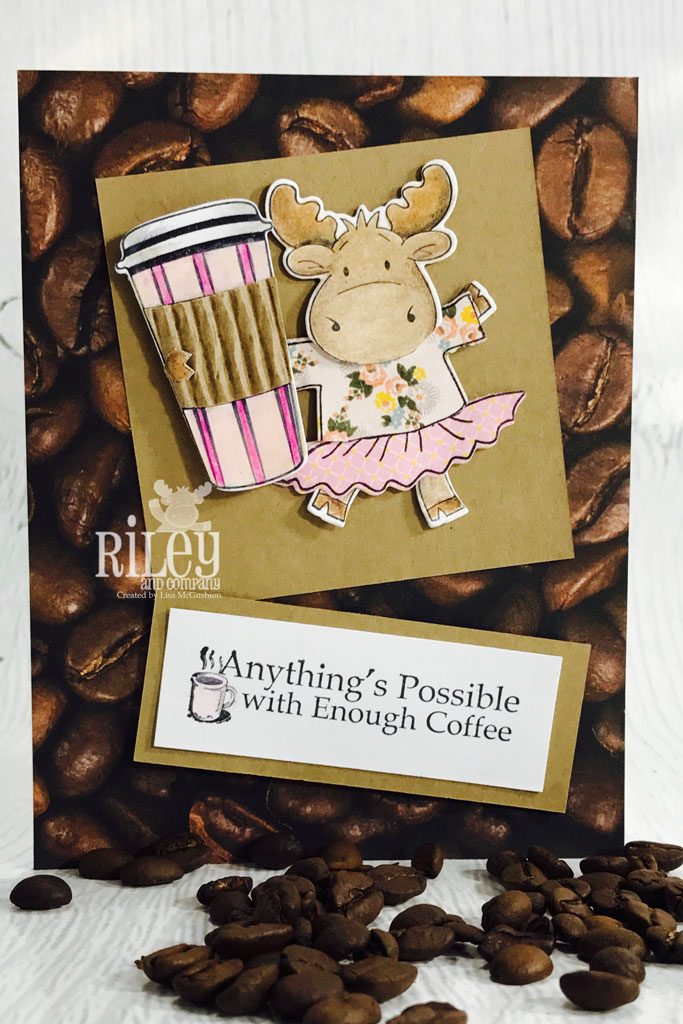 This first card is a self portrait! I have been working on several deadlines and needed coffee. Thankfully the first set of tasks are done.  I used the Riley Red Rubber Basic Stamp Set and matching Basic Die Set, Clear Winter Accessories Stamps and matching Winter Accessories Die Set. The sentiment is Anything is Possible.
Next are a couple of the Mushroom Lane houses.  These are my favorite because the details are amazing. I love creating the layers with them.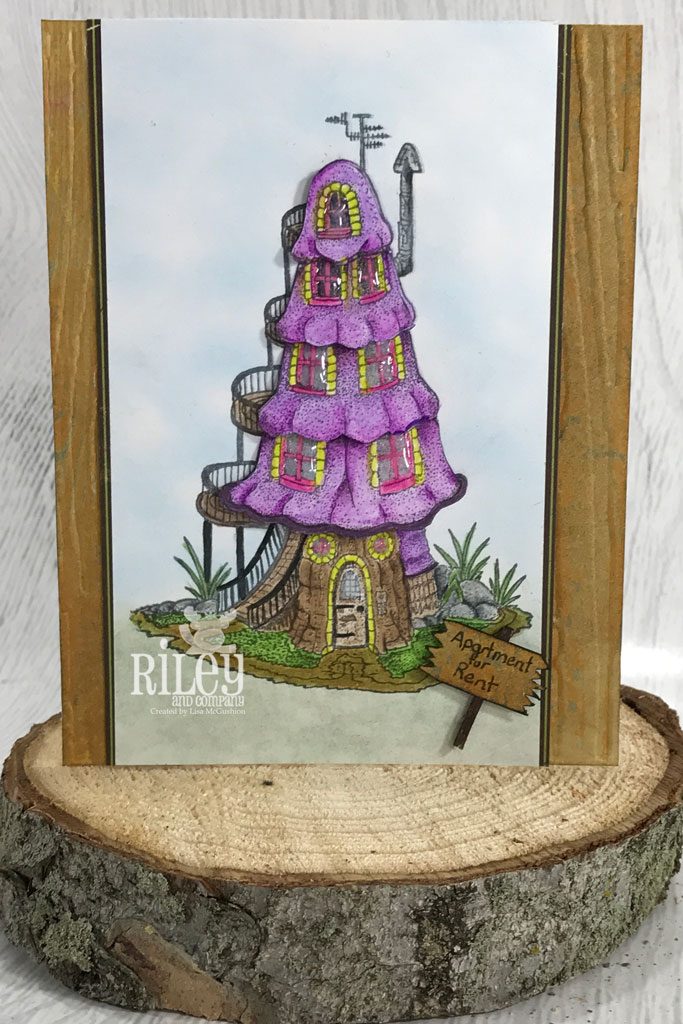 Here is the Mushroom Lane Apartments. Looks like there is a vacancy.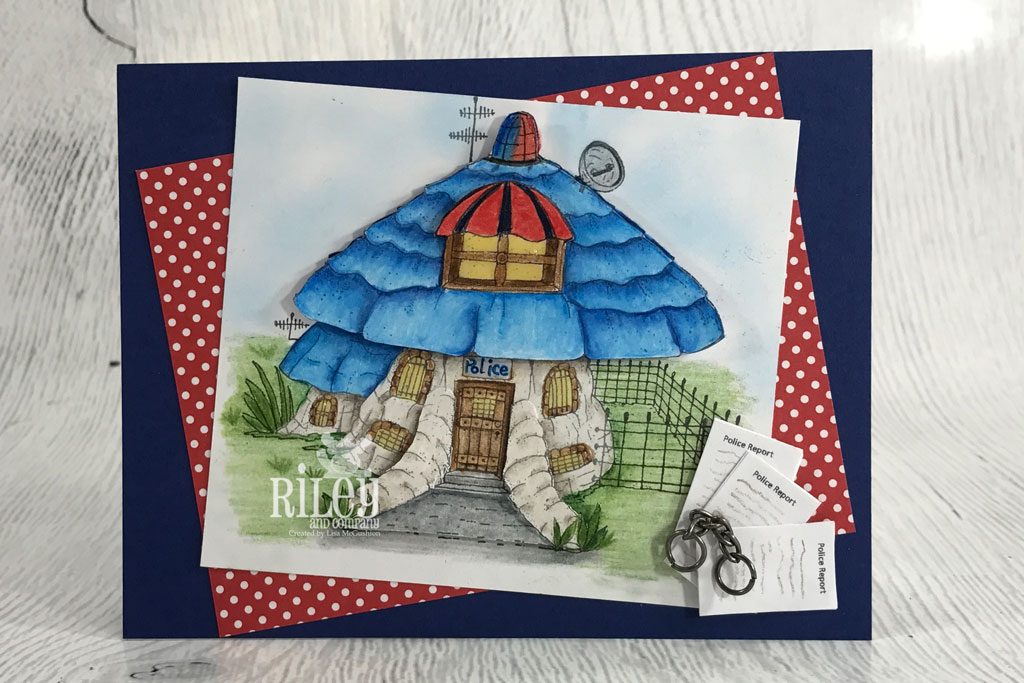 Last for today is the Police Station complete with police reports and miniature "handcuffs".
Thank you for stopping by to visit. Check out the other Design Team members work at on the Riley and Company blog. This week fellow MooseMates Angie and Joy are featured, stop by their blogs too.
Check back starting May 1 for new stamps and dies.